Product Pick of the Week: Caring Mill Digital Wrist Blood Pressure Monitor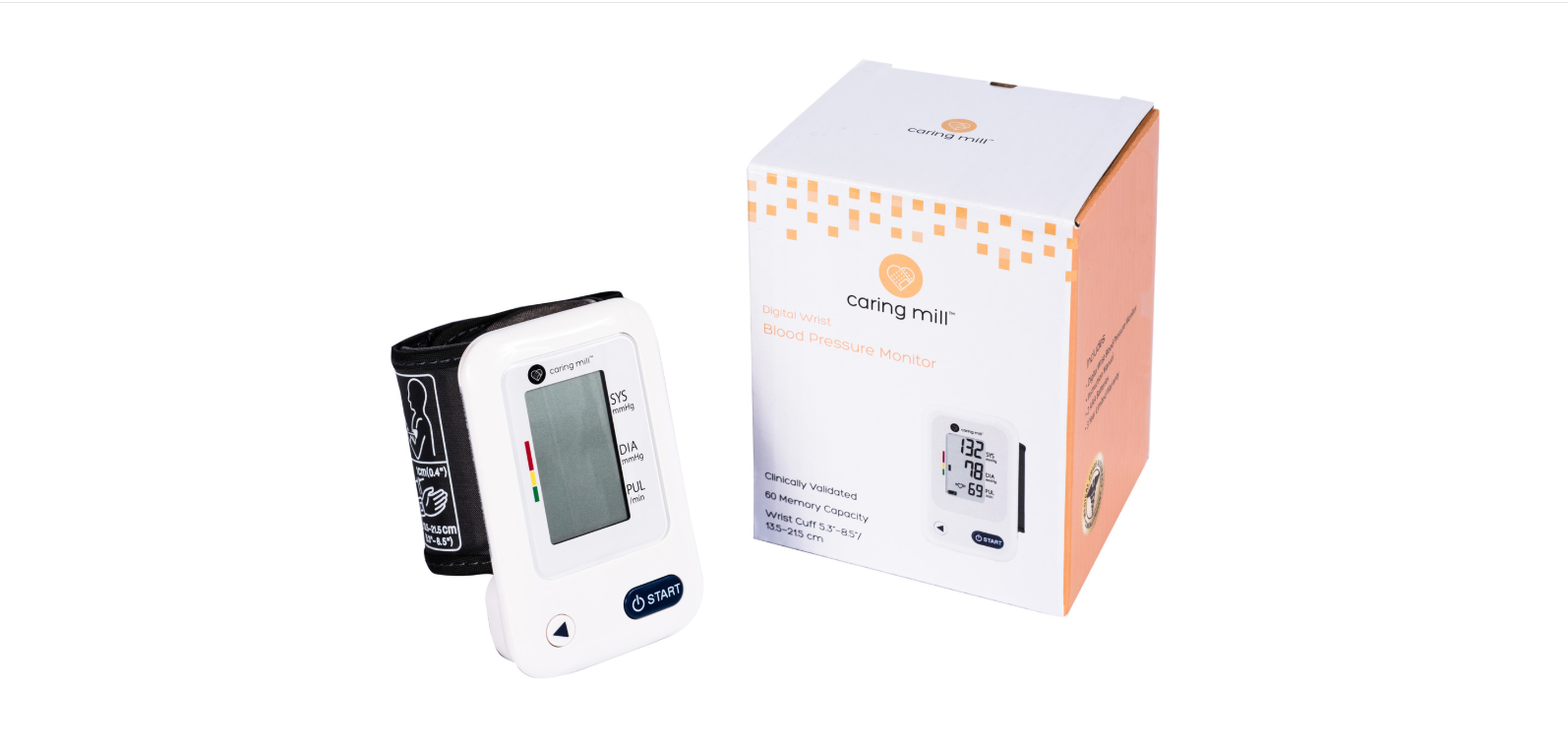 High blood pressure is a condition that affects 1 in 3 adults in the U.S., and could make for more serious health problems and even heart damage if it isn't kept under control. But according to the U.S. Centers for Disease Control and Prevention (CDC), 54% of these American adults have this condition under control, largely from their ability to monitor their blood pressure numbers and adjust their lifestyle choices accordingly.

But that doesn't mean you need to make weekly trips to the doctor. Home health monitoring of your blood pressure numbers is a smart choice for those with hypertension to monitor any spikes in their numbers so when you do have to head into the doctor, you'll have a clear picture of your blood pressure readings to get a better window into your health.
So if you're in the market for a blood pressure monitor, we suggest the Caring Mill Digital Wrist Blood Pressure Monitor!
This lightweight, compact device is travel-friendly and utilizes a cuff that is placed right around your wrist to take accurate readings with one touch of the touchscreen. The device also has internal memory for up to 60 prior readings, so you can better track how your blood pressure is affected by lifestyle, diet and other factors.
Best of all, this is a Caring Mill product and in addition to being ideal for your health needs, a portion of the proceeds of each sale will go to support Children's Health Fund, a national charity dedicated to providing health care to America's disadvantaged youth.
If it's time to start tracking your blood pressure numbers at home, don't pay out of pocket, use your HSA funds on this qualifying expense instead!