HSA Product Pick of the Week: KT Tape Recovery Cold Therapy Roller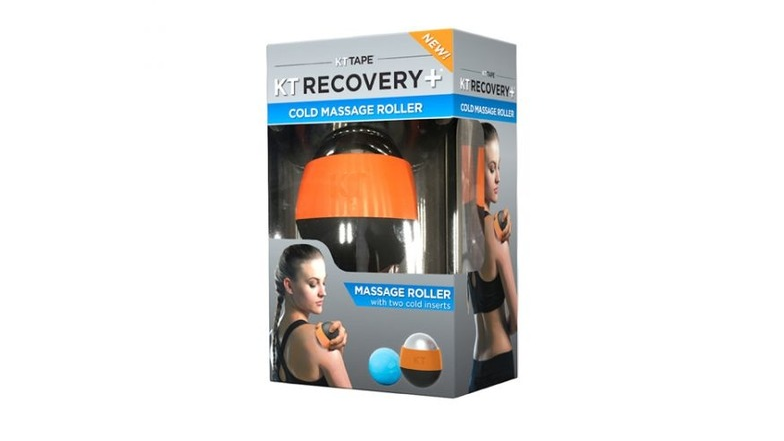 Happy New Year and welcome to 2020! As we kick off a new plan year for HSA users, the key question that should be on your mind is how much you should spend/save of your 2020 HSA contribution. Sure, your HSA can help you cover health expenses in retirement and even serve as an extra retirement account for non-medical expenses after age 65, but covering health issues in the present can help you avoid more serious health issues down the line.

So each week, we'll take a closer look at HSA-eligible products in the hopes that you'll find a smart way to spend your HSA dollars, and hopefully it will come at a time when you need it most!
This week, a product I have some personal experience with ...
Over the holiday season, I managed to pull a muscle in my back. It was understandably painful, and I knew I could get back on my feet with some regular cold therapy with cold packs or ice to ease the pain and inflammation. But I was lucky enough that my folks had purchased a KT Tape Recovery Cold Therapy Roller over the past year and I am a true convert to this HSA-eligible product.
While cold packs are great for applying cold therapy on an affected area, the cold therapy ball will allow you to apply massage pressure in addition to cold therapy to double its utility. The device contains two cold therapy balls (which are placed in the freezer) that are held inside of a metal ball that screws tight. This ball can be used on its own or can be held in the plastic jacket that makes it easier to apply massage therapy to injured areas. And having two lets you switch back and forth quickly to get a freshly chilled replacement.
Over the course of four days, I switched back and forth between a normal cold pack and the KT Tape Recovery Cold Therapy Roller, and just the sheer fact that I could manipulate the injured muscles and underlying tissues with the roller helped me bounce back far sooner than I imagined. But that was just my back injury - this recovery ball could come in handy for any manner of acute pain injuries, workout soreness and a lot more. And it's small enough to hide in your freezer for when you actually need it.
So for this first week of January 2020, we can't recommend the KT Tape Recovery Cold Therapy Roller enough! It's a smart addition to your home's medical supplies and a great way to benefit from your HSA funds.