HSA Insider - Be hi-tech and heart smart with your HSA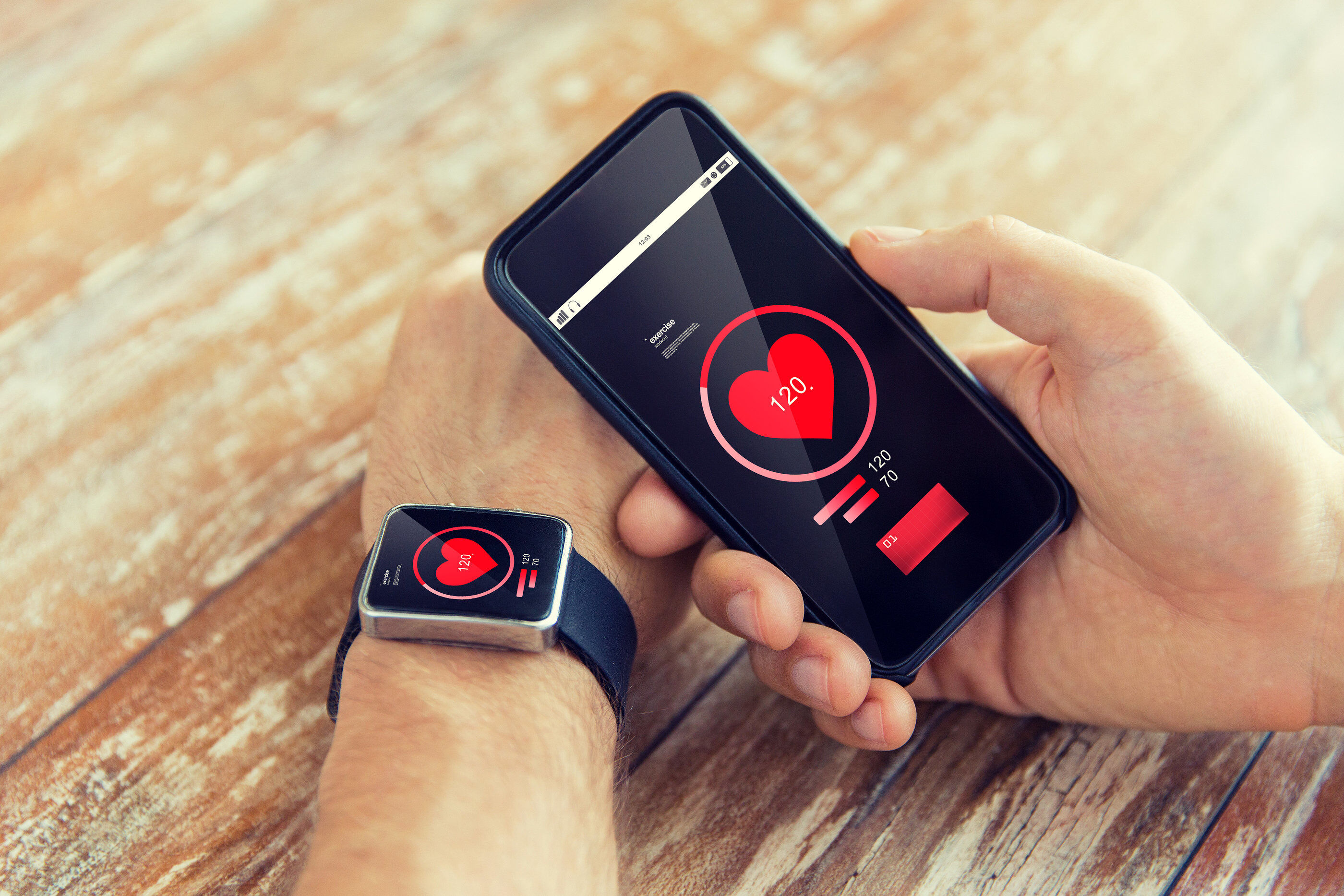 February is American Heart Month, and we're here to divulge some HSA tips that will keep you both heart- and wallet-healthy.

You're Insiders. You've probably read articles like this before in our Learning Center. And you're likely well-aware that your HSA funds can be applied for the costs of cardiac procedures, medical follow-ups, and even lifestyle changes (like quitting smoking) -- all tax-free.
What you might not know is that all-new, more-advanced tech tools for the prevention and treatment of heart conditions -- tools that were once only available for trained medical professionals -- are now available for home use, and are 100% HSA-eligible.
Let's take a closer look at some of the more interesting selections from our growing lineup of hi-tech heart health products.
Accutrend Plus Cholesterol Meter
As you may know, cholesterol is a naturally occurring, wax-like substance that your body uses to produce cells. On its own, cholesterol isn't dangerous. However, poor diets, sedentary lifestyles and other risk factors can help elevate LDL (often termed "bad") cholesterol, which can lead to countless cardiovascular problems.
The Accutrend Plus system is a flexible handheld device ideal for getting professional-grade testing at home. Often used in non-hospital settings, such as community health screening fairs, doctors' offices, and even pharmacies, the Accutrend Plus system uses the same strip technology that healthcare professionals have trusted for years.
Now, users can keep close track of their cholesterol levels, with meter that features an intuitive readout, and an easy-to-read display.
NatureSpirit Wireless Bluetooth Handheld Oximeter
A pulse oximeter is a device used to measure the oxygen levels in your blood, along with your heart rate, without needing a blood sample. For heart patients, being able to monitor these numbers is vital in maintaining healthy heart rates, proper heart function, and ultimately, overall health.
On its own, a pulse oximeter is already a key tool for patients and their families to have and use. This wireless, Bluetooth-enabled pulse oximeter allows data to be transferred to computers -- and doctors -- in real time, saving precious time if there is a heart-related incident.
When it comes to heart health, saving time is vital to saving lives. Being able to transfer information wirelessly allows doctors to see detailed breakdowns of every heartbeat, to help ensure patients can get the best care and lifestyle planning moving forward.
Considering this pulse oximeter is 100% HSA-eligible, there's even more incentive for COPD and heart patients to strongly consider using their tax-free health dollars to get one.
On that note...
Philips HeartStart Home Defibrillator (AED)
It's never enjoyable to discuss these things, but one key element of proper heart health is being prepared. In the past, home defibrillators offered base-level performance that paled in comparison to medic or hospital treatment. However, this cutting-edge device is ready to save lives, right out of the box.
The built-in Life Guidance system provides clear voice instructions -- including CPR coaching -- so families and friends can rest assured they're prepared for any situation, on any type of patient. It even includes an automatic detection function to provide appropriate treatments for a patient, or even none at all.
As a heart patient -- or someone who cares for one -- your ultimate goal is to promote change through improved health, diet, exercise, and overall quality of life. The companies featured above have promoted change, as well, by bringing forward-thinking, hospital-grade prevention and rescue tools, right into your home.
Whether used to stave off a potential heart condition, or to save a loved one, these all-new, hi-tech heart health products above are strong candidates for the HSA funds you've set aside.