How does an acupressure mat work?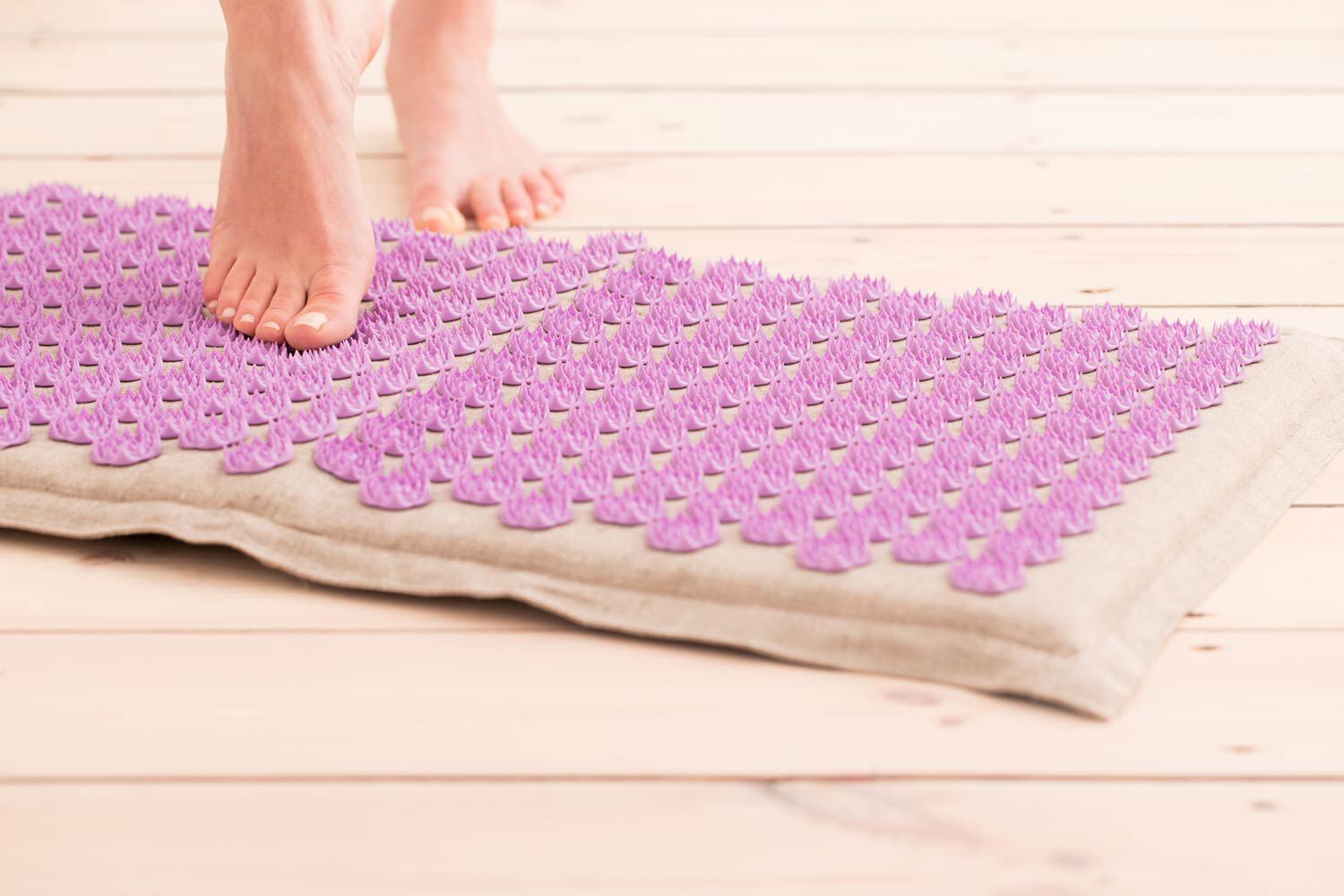 Do you or a loved one experience back pain? If you do, you know just how debilitating this condition can be and how easily it can interfere with your career and other obligations. And the problem is far-reaching: according to the American Chiropractic Association, one half of all working Americans admit to having back pain each year, and Americans spend a staggering $50 billion each year to treat the condition.
If back pain is a problem for you, an acupressure mat may be a solution for your chronic pain woes. Best of all, they're FSA eligible! Let's explore how they can make a difference in your back pain care regimen.
What is acupressure?
Acupressure is often referred to as "acupuncture without needles," as it applies the same principles to treat specific medical conditions, promote relaxation and channel the body's own ability to naturally heal itself. Acupressure is used as a means of pain relief, reducing tension in sore muscles and to promote deep states of relaxation, similar to massage therapy. As opposed to needles in the practice of acupuncture, acupressure concentrates on these same pressure points, or acupoints, that lie along meridians or channels in the body. It is believed that these meridians are interconnected with organs and tissues throughout the body, and those which are out of balance can cause illness.
Because of its concentration on acupoints and their relation to the body's overall balance, acupressure practitioners have also developed techniques that can treat conditions like fibromyalgia, headaches, neck and back pain and much more. The body's natural release of endorphins, reduced muscle tension and improved circulation that arises from these treatments could account for the natural pain relief qualities that acupressure espouses.
Does an acupressure mat help alleviate back pain?
An acupressure mat is a means of delivering this therapy to various parts of the body, but they are predominantly used to tackle neck and back pain. These mats are used by laying on the mat flat on the floor, and the unique layout of the mat will target specific pressure points in the neck and back to alleviate pain and improve circulation.
Acupressure mat therapy can be done on your own schedule and they are versatile enough to be placed on the floor, a chair, at the beach or anywhere else you feel you can use a quick massage. While the first five minutes can be slightly uncomfortable as your body settles on the mat, deep breathing can help this period pass. Experts suggest using this mat for 20 minutes each day to curb back pain, as well as using it on soft surfaces when the intensity of the pressure becomes too great.
If you're interested in acupressure mats and other back pain relief remedies, be sure to check out FSAstore.com ! We have the web's largest selection of FSA eligible products to help you treat chronic pain issues and maximize the potential of your healthcare benefits!