Wage Up! When elective surgery triggers eligible expenses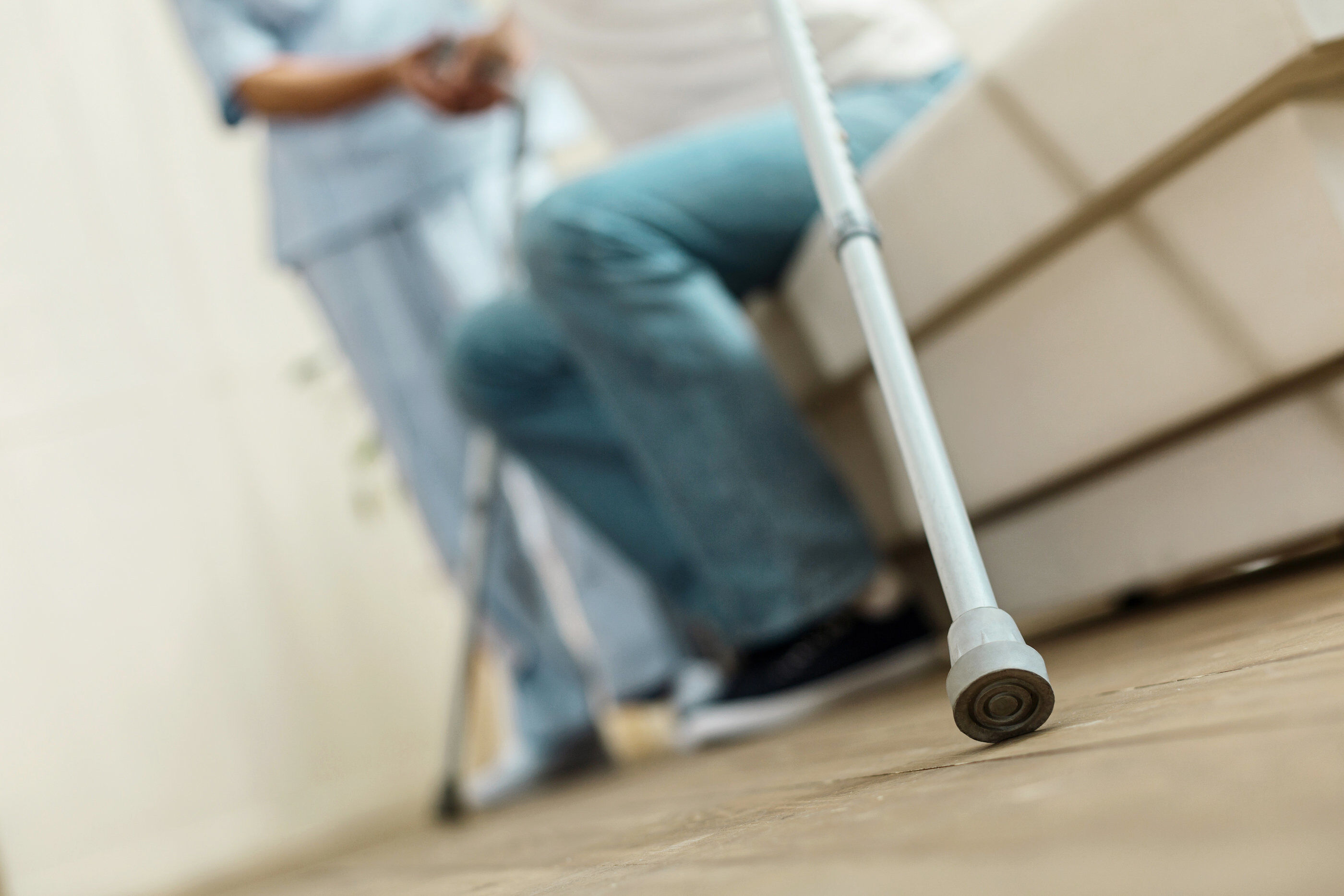 If you've ever had chronic knee or hip pain, you know elective surgery doesn't feel so "elective." Surgery is typically the last resort when a joint suffers from arthritis or trauma and doesn't respond to medication and physical therapy.

If this describes you, you're not alone. Joint replacement surgeries, specifically hip and knee arthroplasties, are among the most common non-emergency inpatient operations performed in the U.S. What's more, you can tap into your health savings account (HSA) funds to pay for eligible post-surgical needs aimed at improving your day-to-day activities.
As you plan your recovery, don't forget that you'll have new movement restrictions that require the use of items that allow you to dress yourself without risking your healing. The money in your HSA can be used to pay the cost of adaptive equipment that's not covered by your insurance.
For hip replacement surgery, five tools are typically needed to continue performing your activities of daily living -- showering, dressing, etc -- as independently as possible while you recover. You can often purchase them in a "hip kit" that includes a reacher (also known as a grabber), dressing stick, sock aid, long-handled sponge and long-handled shoe horn. These tools are needed to extend your reach and prevent you from bending past 90 degrees at the waist.
Depending on your height and the height of your toilet, you might need a raised toilet seat or commode to keep your knees below your hips in a seated position. At the hospital or during home care, an occupational therapist will make recommendations and teach you how to use these items to increase your independence and reduce the burden on caregivers.
Before bathing, you may need to cover your incision with a folded garbage bag and paper tape, another HSA-eligible expense, to keep the wound dry until your doctor tells you otherwise. If you don't have a shower chair, investing in one is a good idea to increase safety and conserve your energy. We recommend getting a doctor's note for use of these items prior to submitting them for HSA reimbursement.
(People are usually pretty surprised by how tiring showering can be after surgery.)
And if you have a combination tub-shower with a high threshold that requires raising your leg high, you could benefit from a tub bench for safer transfers into the shower. A long-handled shower hose can give you more control as you wash while seated. Grab bars mounted in and around the shower can prevent falls and enable safer showering with your new joint. They provide a more secure option than gripping a towel rack.
Knee replacement patients typically have less post-surgical precautions needing use of adaptive equipment, but they can benefit from some tools early in the healing process since your mobility is limited by swelling and pain. A leg lifter -- a nylon stick with a loop at the end to hook your foot through -- can make it easier to get into and out of bed by yourself.
If you live alone or have surgical complications, you also may need a reacher, sock aid and long-handled shoe horn during the early phase of your healing.
Whether your surgery is for a new hip or a new knee, getting up and walking again, as long as you can tolerate weight-bearing, is a high priority. Many patients first do so with the aid of a front-wheel walker and sometimes a manual wheelchair.
Medicare and other insurers often cover the cost of such durable medical equipment for use in the home as prescribed by your doctor, subject to rules and cost-sharing. But in case they don't, walkers and wheelchairs are HSA-eligible expenses.
Physical therapy and therapeutic exercises that you continue to do at home will be important to your healing and ease the return of motion in your joints. As you recover and start to feel more like your old self again, another piece of good news: physical therapy is eligible for HSA reimbursement!
--

Whether you're spending steadily or saving for something, Wage Up is where we highlight the latest services available to buy with your HSA, every Monday on the HSA Learning Center. And for everything else about your health and financial wellness, be sure to follow us on Facebook and Twitter.